A paradise for everyone with endless energy!
No matter what your style – whether snappily athletic or rhythmically elegant – cross-country skiing is perfect for people with lots of energy. Or those who want to increase their stamina. Cross-country skiing is good for your heart and your vascular system – and makes you feel good all over! With the sun on your back and the majestic mountain landscape of Racines in front of you, you'll soon fall victim to the legendary "trail fever"! With some 50km of excellently serviced trails, Val Ridanna and Val Racines are a veritable paradise for cross-country skiers.
---
Videos
01:25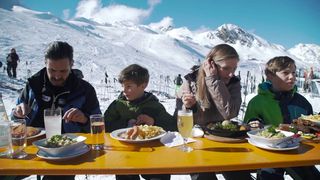 01:37
---
Informations actuelles sur les pistes
Site Web

E-Mail

Téléphone

+39/0472-760608
Pistes de ski de fond Vue d'ensemble
3
pistes de ski de fond traditionnelles
48 km
3
Pistes de patinage
48 km
1
Pistes en altitude
16 km
Höhenloipe Platschjoch im Skigebiet Ratschings-Jaufen.
Divers
Location
Ski de fond Service
Contact Office du tourisme
Ratschings Tourismus Genossenschaft
Adresse

I-39040 Gasteig

Téléphone

+39 0472 760608

E-Mail

Homepage