Informations actuellesAujourd'hui, 03:05
Remontées
Heures d'ouverture Hiver
Saison

14.12.2022 - 10.04.2023

Heures d'ouverture

10:00 - 16:00
Pistes
facile

3 km (9)

moyen

19 km (11)

difficile

3 km (2)

total

25 km
Station de ski
Jahorina is located in the heart of the Balkans, at the junction of cold continental and warm Mediterranean climate, with the highest peak of Ogorjelica 1916m above sea level, which makes it very healthy and pleasant to spend the winter days on this mountain. Jahorina boasts with the latest artificial snowmaking system that connects the entire ski resort, namely 45km of alpine and 10km of nordic trails. At any given time, the perfectly organized trails are connected by modern ski lifts for transport of skiers and boarders, with a total capacity of about 17,000 skiers per hour. Jahorina skiers can choose to ski on light, medium and cross-country trails that are tailored for more experienced and skilful skiers. 45 km of trails are covered by one cabin gondola, three six-seater cable cars, one two-seater and three ski lifts. The youngest skiers on this mountain have received the most attention, for them two ski kindergartens have been prepared with a treadmill, a towing track and numerous fun props. Ski kindergartens are best suited for toddlers and beginners because they can make their first ski steps there and endlessly have fun in the snow. For adventurers and adrenaline lovers, there is also a night skiing trail with new light installations, allowing you to enjoy your skis even after sunset. Night skiing is the best way to end your day on the mountain. Jahorina skiers and boarders have the opportunity to feel the magic of Jahorina at night and literally spend the day on skis.
Night skiing is not the only activity that fills the guests' time in the evening. This ski center is known for good entertainment, great concerts of the biggest music stars of the region, music festivals and performances. Good entertainment and homely access to guests, excellent gastronomy and wellness offer is characteristic of Jahorina, allows visitors to return from the mountain full of impressions and almost always, fascinated by all that Jahorina has to offer, eagerly and eagerly repeat their visit.
Jahorina is a ski center that has flourished in the last three years. Major investment projects involving the construction of a state-of-the-art snowmaking system, ski slopes, new lifts and cabin gondolas, lighting, visual identity changes have placed her at the very top of the world's ski destinations. Despite large investments and infrastructure projects, this mountain attaches the greatest importance to its guests, the policy of the best price / quality ratio has been maintained and forms the basis of the business of the Jahorina Olympic Center.
Contacter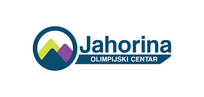 Olimpic center Jahorina
Olimpijska bb, BIH-71423 Jahorina
Téléphone

Page d'accueil
Plus d'information
Webcams
Stations de ski préférées