Domaine skiable
Brunnalm / St. Jakob im Defereggental
Hauteurs de neigeHier, 14:55
Remontées
Heures d'ouverture Hiver
Saison

08.12.2023 - 07.04.2024

Heures d'ouverture

09:00 - 16:00
Öffnungszeiten:
09:00 Uhr - 16:00 Uhr
Pistes
facile

4,7 km (4)

moyen

11,1 km (7)

difficile

1,2 km (3)

Freeride/ Routes

6,7 km

total

34,8 km
Nouveautés
SkiHit including Hochpustertal, Grossglockner Resort Kals-Matrei, St.Jakob:
ski resorts in East Tyrol and Carinthia
Absolute snow safety
No waiting time
Perfectly prepared and marked slopes
children's tariff up to 18 years - 50% discount for children from 6 to 18 years
Children up to 6 years free
For the purchase of 2 adults + 2 children, each additional child under 18 years free
---
Station de ski
Highlights winter 2023/2024:
6 person chairlift Leppleskofel with weather protection hood and seat heating
3 valley runs completely covered with snow
Circular walk with ox-lacquer viewing platform
Complete snowmaking from the valley up to 2680 m
Large ski depot with a service station at the valley station
large beginners' ski area and ski kindergarten
wide carving slopes and fun slopes
black training run for fitness professionals
WISBI track - permanent race track with automatic timing system
Piste quality seal awarded by the state of Tyrol
Fun park:
With the 3er SB Mooserberg own fun park from beginners to professionals with various parking elements
Enthusiastically.
The insider tip for winter sports enthusiasts - awarded the Tyrolean seal of quality. A 6-person cableway, 4 ski lifts, 2 chairlifts. Kinderland and Funpark. The skilfulness of the ski area and time, which remains for skiing, because you do not have to wait at the lifts: we love that! The reduction to the essentials - skiing on perfect slopes, with lots of snow and a fantastic panorama. In a nature that is still one. In a family atmosphere where you feel at home. This is the ski center St. Jakob.
So close to heaven.
Stay standing and take a deep breath at 2,525 meters above sea level. At the highest point of the ski center St. Jakob. The fascinating panorama on over 60 3000er and the Großglockner to let itself on itself. Freedom and endless expanse. There changes what - in the head and in the soul. Without the hustle and bustle, climb all the lifts. Enjoy the perfect slopes and descents. The Tiroler Pistengütesiegel and the international award "Skiarea Testsieger" speak for themselves.
Always be a child.
Nothing is more valuable than a common time. No work, no school, no appointments, no high tech. How much children enjoy the ski holiday with their parents in St. Jakob, where only they are the focus. Children love the freedom to travel without parents. In the ski kindergarten, on the magic carpet, with the ski instructors or alone on the child-friendly slopes in the ski area. Sometimes even parents are back to children, especially when the Santa Claus, the Easter bunny and the co are in the ski resort and spread delicious sweets to the little ones.
Everything is possible.
StairSetup, downRail, rainBow, curvedBox, kinkedRail, jibVWbus, stepUp, kickerLine and butterBox are the obstacles in the fun park of the ski center St. Jakob. Always perfectly geshaped - the boarders appreciate, which - once they were once in St. Jakob for snowboarding, barely visit another snow park. Freeriding - be completely free and one with nature. St. Jakob has the ideal slopes for this. Whoever has seen it, try it. Whoever tries it remains. Whoever stays, always comes back.
Living freedom.
Events make everyday life exciting. This is also the case with the ski center St. Jakob. Snowboarding events with after contest parties. Wild hustle with high jump contests and big air bag jumps. Easter bunny and Santa Claus are already enough for themselves, and COOL will be in the Deferegger Beck'n-fleck'n. Because everyone falls into the water - whether skiers or snowboarders, whether disguised or in a self-made aircraft. The waves are waiting for you too. On the Ostersonntag. All event information can be found at www.stjakob-ski.at
Enjoying united.
Just sit down, let go of everything and enjoy the heartfelt deferegger hospitality. Modern food and Tyrolean food. Schlipfkrapfen, Kaiserschmarren and dumpling soup. Sun as far as the eye can see and a panorama that captivates you. One suddenly feels how good nature does. How the soul can be experienced when the sun is shining on the belly and surrounded by nice people who still prepare their food with love. It is easy to taste, in the huts in the ski center St. Jakob.
---
Contacter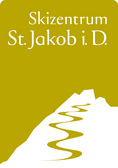 Bergbahnen St. Jakob
Außerrotte 33, A-9963 St. Jakob/Defreggental
Téléphone

Info neige

FAX

Page d'accueil
Plus d'information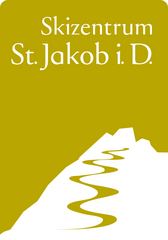 Hébergements Brunnalm / St. Jakob im...
61 Hôtels, Locations de vacances...
88 Offres et Forfaits touristiques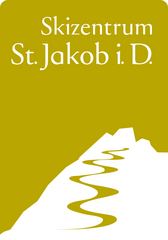 Prestataire de sports Brunnalm / St. Jakob im...
Webcams
Stations de ski préférées