©
©
©
©
©
Hôtel

76 Lits, 42 Chambre

Nadja & Arno Liebenstein-Biner

Brantschenhaus Postfach 93, 3920 Zermatt
Hotel Simi Zermatt - wo Gäste Freunde werden
The hotel Simi in Zermatt is a family run 4star hotel. It has 42 very large and modern rooms which make your holiday stay very comfortable.
The stylish lounge bar with a fireplace is the meeting point of the hotel and the place where the guests like to enjoy an after dinner drink. The small wellness area with sauna, steam bath, whirlpool and solarium offers a welcome relaxation after a day skiing or hiking. Hotel guests can also enjoy an in-house massage which must be booked in advance. The hotel also has a small fitness room. At the mountain restaurant Simi on Furi (1'800 m above sea level), delicious, traditional Swiss dishes are served.
The hotel Simi is located at the centre of Zermatt, only a few minutes walking distances from the train station and the cableways. The vibrant «Bahnhofstrasse» of Zermatt with its many shops, restaurants and bars as well as the Zermatt museum «Zermatlantis» is only a few steps away. Thanks to the hotel's location well away from the main street, the guests enjoy the typical silence of the mountains. Zermatt lays on the foot of the world famous Matterhorn and in the middle of 38 4'000 meter high peaks.
The hotel Simi offers packages for every season. The hotel team likes to recommend tours for unforgettable days in the midst of the huge and fascinating alps of the Wallis region. Or the owners even like to accompany the guests on hikes.
The guest's complete satisfaction and feeling at home is the aim of the very motivated and courteous hotel team. That is the reason why during the past years many guests have become regular guest, some even friends.
At the hotel Simi, dogs are cordially welcome and pampered with joy.
Chambre/Appartements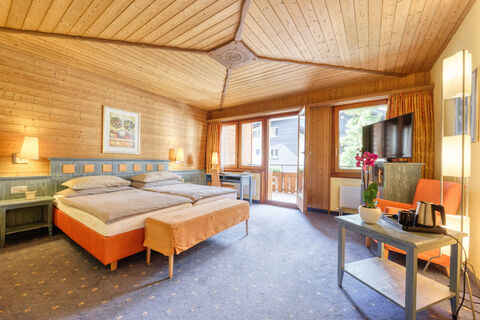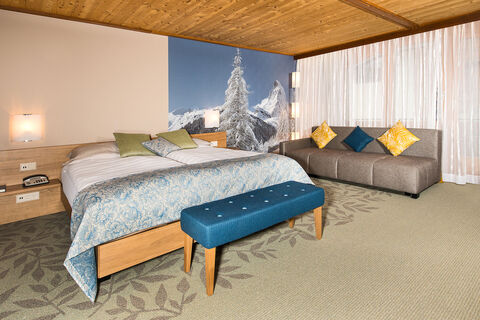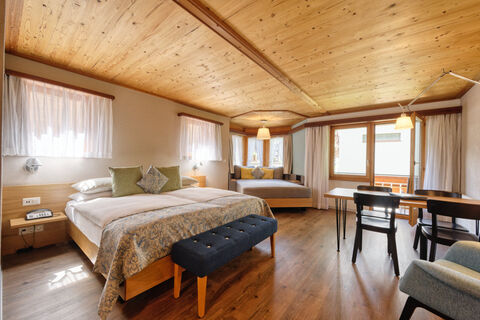 Disponibilité générale
à la demande
disponible
non disponible
Prix
Hôtel

76 Lits, 42 Chambre

Nadja & Arno Liebenstein-Biner

Brantschenhaus Postfach 93, 3920 Zermatt
Hébergements populaires à proximité