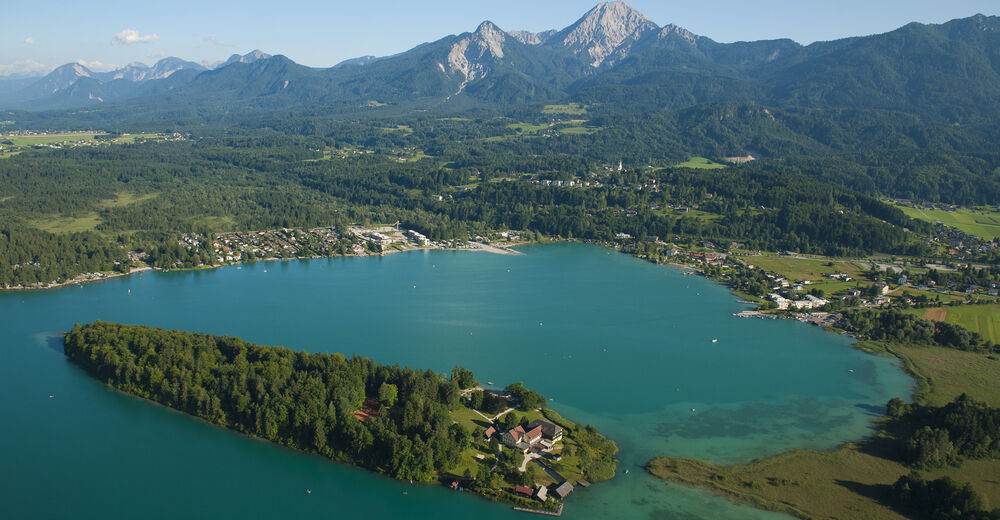 Welcome to Finkenstein am Faaker See!
In the north the River Drau, in the south the Karawanken Range with majestic Mittagskogel – and in between Finkenstein on the turquoise Lake Faak. It is Carinthia's southerly lake (with island hotel). Try windsurfing, sailing and boating on the water or the many walks, hiking trails and bike paths on land. A tip: explore the reeds fringing the lake by canoe. Another jewel in Finkenstein is Lake Aichwald. Also for swimming, it is a quiet, natural lake.
In summer Finkenstein Castle Arena overlooking Lake Faak draws crowds, as it hosts a wide range of cultural events every year. The historic arena seats just under 1,200 – for very special concerts and cabaret in a simply stunning setting.
Players go as much for the scenery as the game at panoramic Schloss Finkenstein golf course. It is an inviting, open 18-hole course featuring attractive water hazards, with not much difference in elevation, extensive fairways and perfect greens.
Is rock climbing more your thing? Then Finkenstein is for you with the largest, oldest and most popular practice rock face in Carinthia: Kanzianiberg. Here you have a choice of over 400 different routes and countless crags for all levels of difficulty – from beginners to experts. Austria's largest collection of citrus plants brings a taste of the Mediterranean to Finkenstein. It houses over 240 varieties and 2,000 plants with some up to four metres high. For motorcyclists: the world's largest Harley Davidson meet, the European Bike Week, is held in Faak am See at the beginning of September every year. 70,000 bikers roll up...
---
---
Conseils loisirs Finkenstein am Faaker See
Montrer tous les activités loisirs
---
Contacter Finkenstein am Faaker See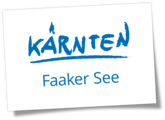 Tourismusinformation Faak am See
Dietrichsteinerstrasse 2, A-9583 Faak am See
Téléphone

FAX

Page d'accueil
E-Mail
Demande de renseignement et Commande de prospectus Hébergements
Localités Region Villach - Faaker See - Ossiacher See
Lacs Finkenstein am Faaker See
Hébergements Finkenstein am Faaker See
22 Hôtels, Locations de vacances...
Prestataire de sports Finkenstein am Faaker See
Webcams