---
28/04/2022, 11:18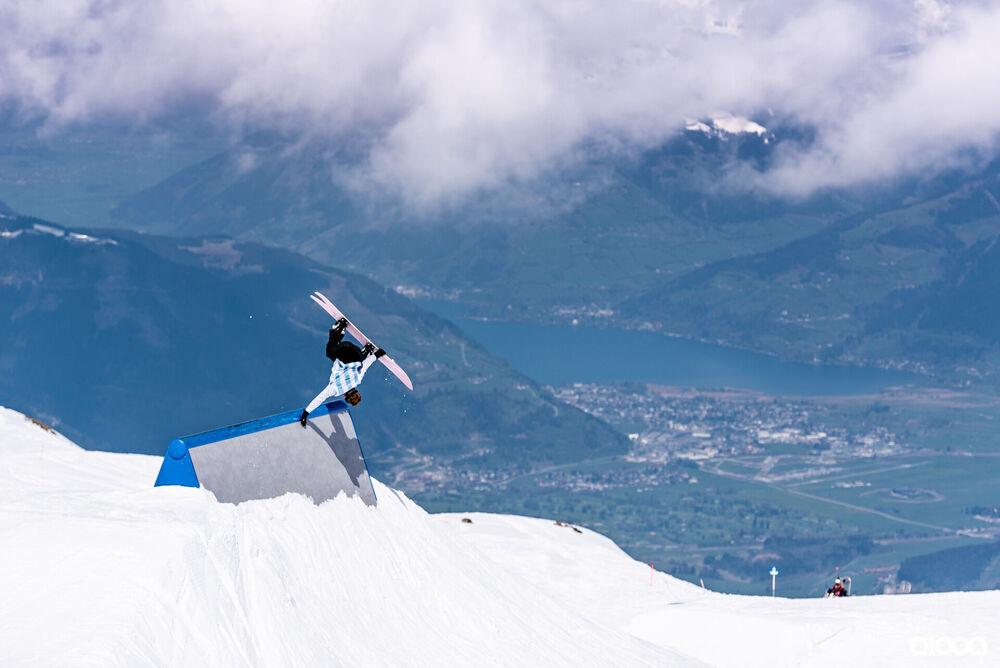 Die beliebte Superpipe am Kitzsteinhorn ist seit 25. April 2022 geschlossen, wird aber wie der Glacier Park im Herbst wieder öffnen. Dann sind auch wieder, wie in den Vorjahren, die Superpipe Training Weeks geplant, zu denen regelmäßig internationale Halfpipe-Topstars anreisen und sich den...
---
07/04/2022, 10:19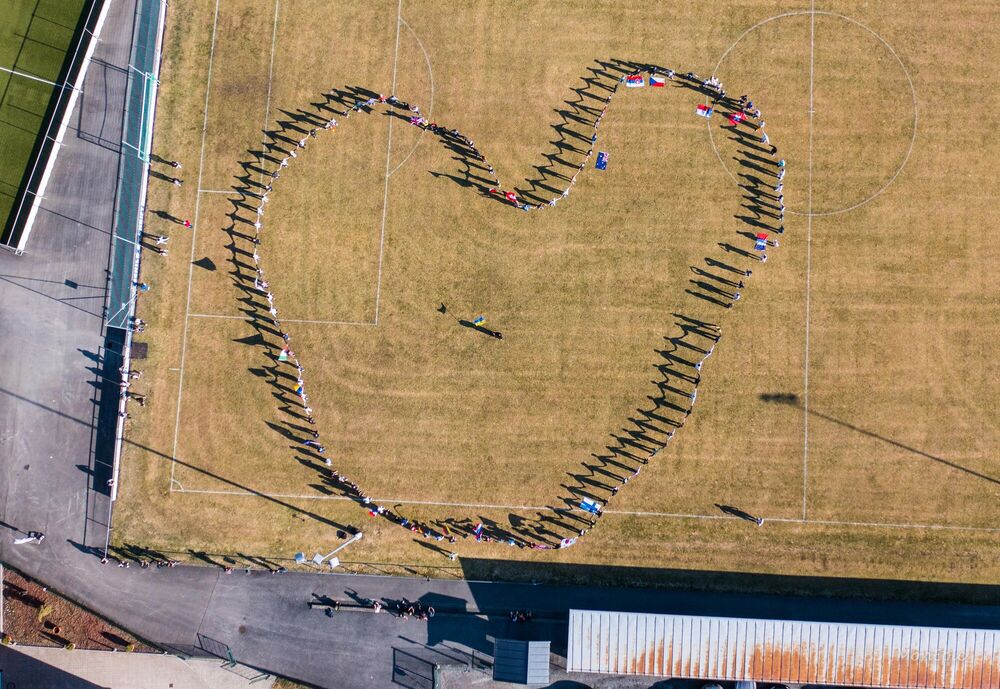 For the first time ever the welcome was thrilling above all expectations. World Rookie Snowboard Finals opening ceremony in fact, spread love and an international message of peace: in the centre of the rider's heart, the Black Yeti stands with the Ukrainian flag. As you know, Black Yeti working...
---
24/02/2022, 10:42
Der Kitzsteinhorn Snowpark ist für eine extralange Freestyle-Saison gerüstet. In den drei Parks und der Superpipe können sich Snowboader*innen und Freeskier*innen bis in den Mai hinein austoben, ihre Skills verfeinern oder einfach nur Spaß im Schnee haben. Dank der reichhaltigen Schneefälle der...
---
30/11/2021, 18:26
Top conditions in Superpipe and Glacier Park • Superpipe open for all riders from December 4, 2021 Olympic champions in the Superpipe In the Superpipe at the Kitzsteinhorn, the international halfpipe top stars on snowboard and ski found excellent conditions to prepare for the winter season...
---
06/10/2021, 13:14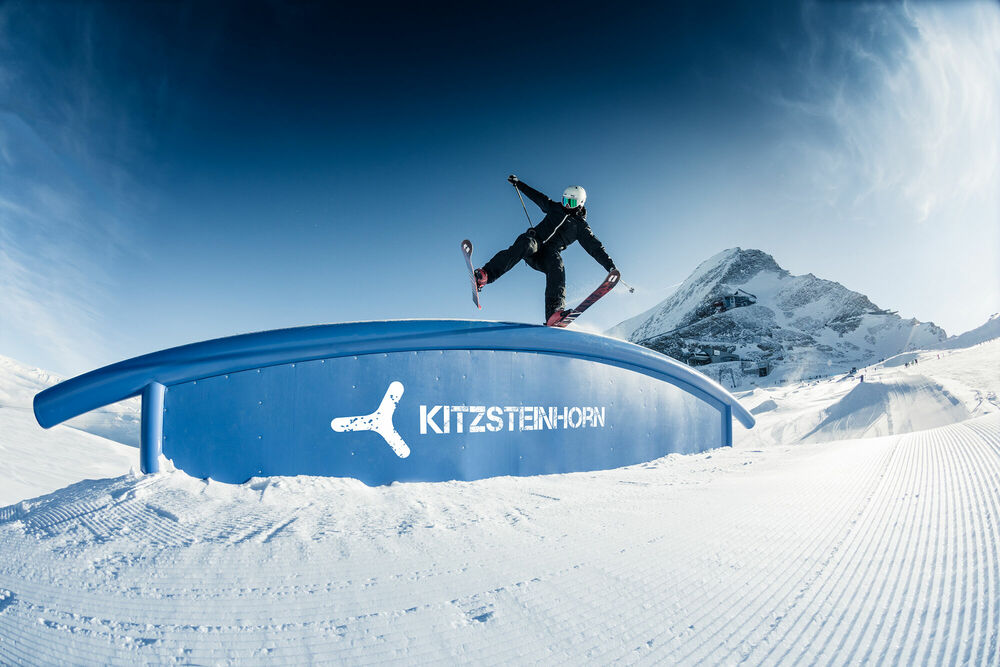 Glacier Park makes the start Starting on October 16 and if snow conditions allow, freestyle snowboarders and freeskiers enjoy a creative set-up at Glacier Park on the glacier plateau until January 2022. The multifaceted elements of Easy Kicker Line, Medium Kicker Line and the Jib Lines are ideal...
---
15/10/2020, 15:05
The first snow is here! Kitzsteinhorn at Zell am See-Kaprun, Austria, enters the 2020/21 winter season with an action-packed freestyle and freeride offer. The ski resort opened on 4 October, and now Glacier Park invites riders to shred the first set-up of the winter! From 17 October 2020,...
---
27/11/2019, 13:48
Die Superpipe Trainingsweeks am Kitzsteinhorn sind in vollem Gange - und die internationalen Halfpipe-Topstars trainieren seit Anfang November bei perfekten Bedingungen! Noch bis 1. Dezember 2019 feilen hier viele der weltbesten Freeskier und Snowboarder aus Europa, Asien, Australien und...
---
11/04/2019, 08:46
Snowparks am Kitzsteinhorn weiter in Betrieb Die von Olympia-Shaper Alli Zehetner gebaute, 150 Meter lange und 6,5 Meter hohe Superpipe weckt ebenso Frühlingsgefühle wie der Central Park, der zur Zeit über 20 Features bietet, darunter vier 6 bis 18 Meter große Kicker, einen Wallride und ein Down...
---
31/01/2019, 06:58
Top conditions in the Snowpark Kitzsteinhorn: thanks to the heavy snowfalls since Christmas, the new South Central Park as well as Easy Park, Central Park and the superpipe are in first-class shape! Since Christmas, far more than five metres of fresh snow have fallen at Kitzsteinhorn, Zell am...
---
16/11/2018, 09:25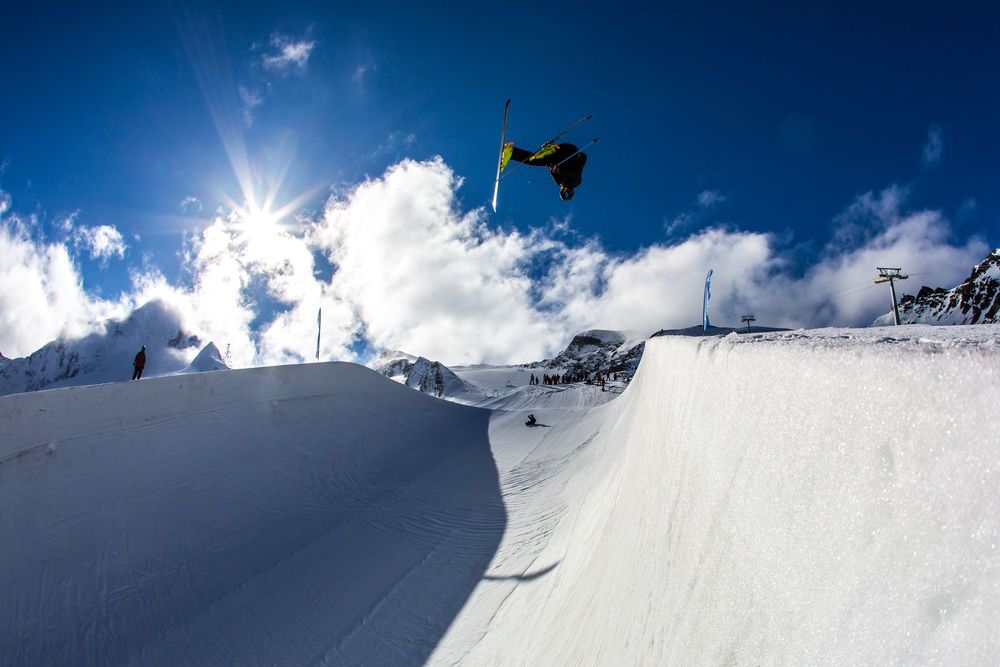 The Glacier Park is already open – and with the kick-off to the Superpipe Training Weeks, the halfpipe action on the Kitzsteinhorn has also already begun several days ago! Numerous international top stars including three Olympic champions are preparing for the competition season on the snow-sure...
---
27/09/2018, 15:41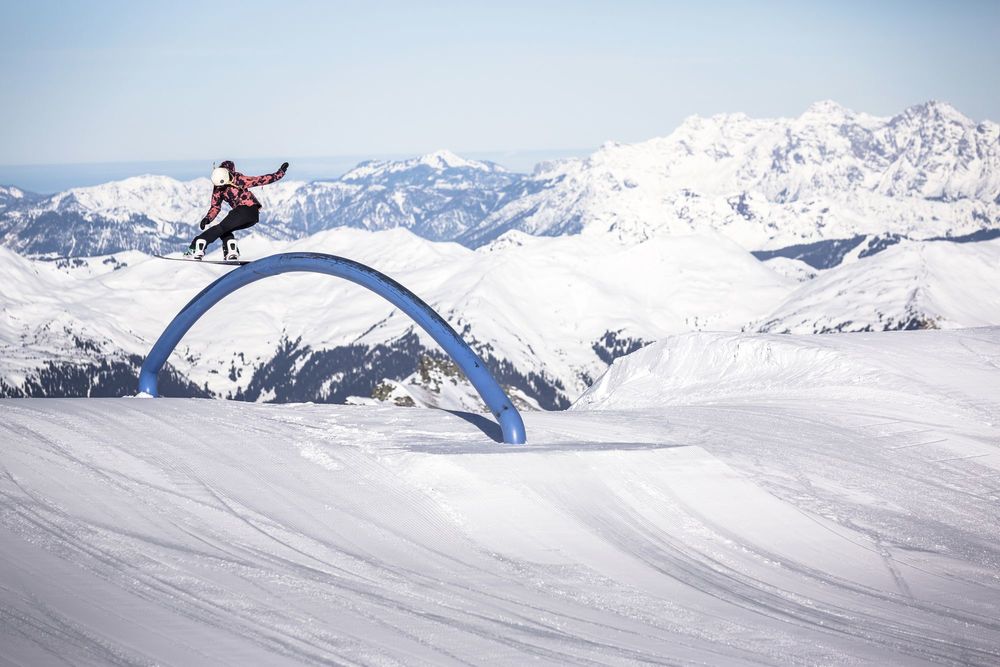 Glacier Park: Der Skatepark aus Schnee! Für die Weltklasse-Qualität der Slopestyle-Facilities am Kitzsteinhorn bürgen Head-Shaper Martin Liebmann und sein erfahrenes Team. Die Saison beginnt im Oktober mit dem Glacier Park am Gletscherplateau, der dann bis Januar geöffnet ist. Der "Skatepark aus...
---
06/12/2017, 12:58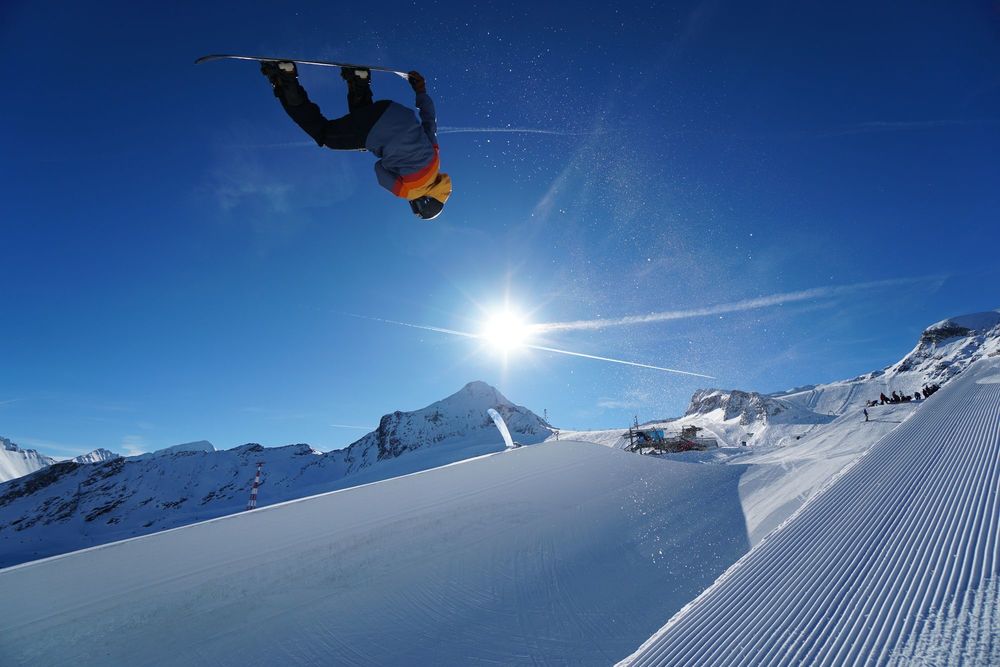 Diese Trainings-Session hatte es in sich: Die absolute Weltspitze der Halfpipe-Snowboarder und Freeskier bereitete sich in den vergangenen Wochen am Kitzsteinhorn auf die Olympiasaison vor. Die olympiataugliche Superpipe wurde von Alli Zehetner designt und gebaut, der auch die Halfpipe für die...
---
28/09/2017, 16:03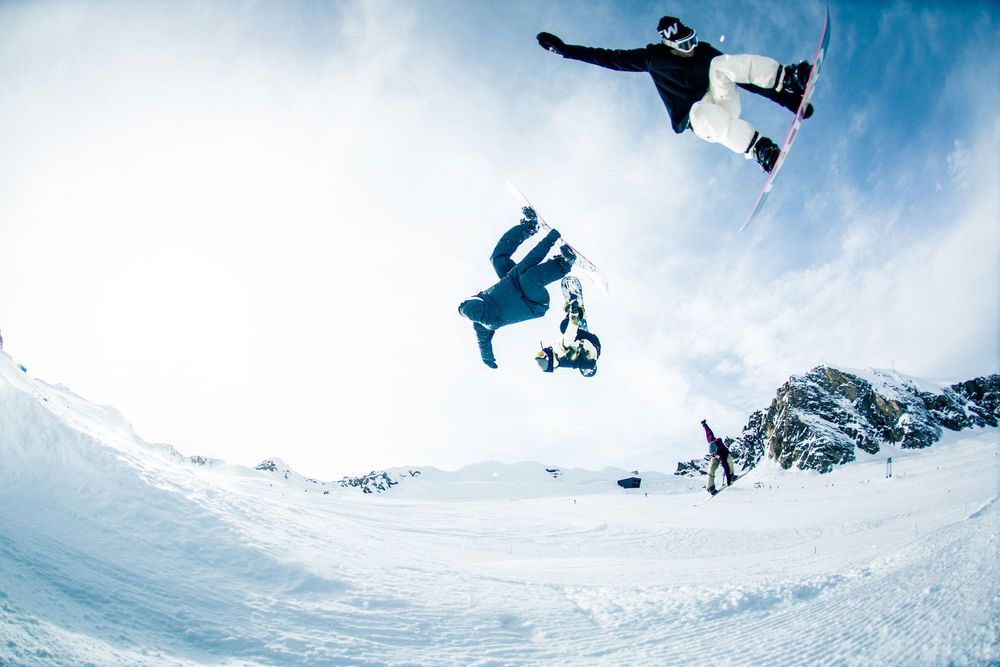 Kitzsteinhorn is ready to start into the new freestyle season on Saturday, October 7, 2017. Only a few weeks later, the first event will take place: it's the WOW Glacier Love Festival from November 3 to 5. The Superpipe, Central Park and Easy Park ensure a diversified setup from december. Nitro...
---
18/04/2017, 09:30
The 2017 World Rookie Finals went down with fantastic vibes as the quest to unveil the next Rookie snowboard superstars heated up when the world's finest young snowboarders converged on Kitzsteinhorn, Kaprun, Austria. Around 140 riders from all over experienced a whole week full of snowboard...
---
05/04/2017, 07:32
When the X OVER RIDE is on, the sky is usually deep blue and spring-shredding at its best is offered in the contest face called 'Lakarschneid'. High temperatures have been working on the snow conditions and therefore challenged the riders. They had to be very creative to convince the judges...